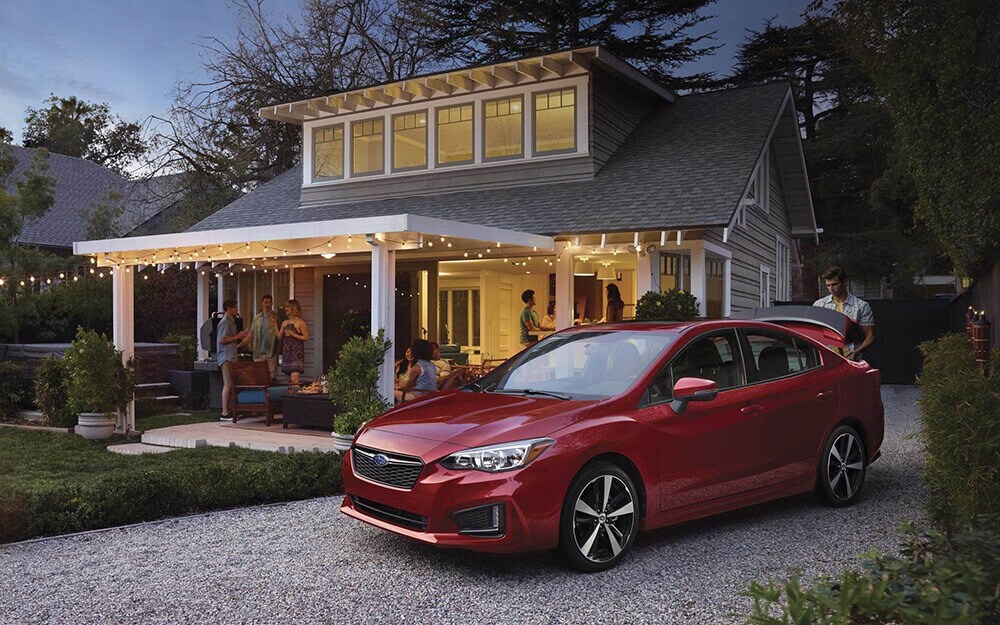 Just like the critics at Autoblog, we're truly impressed by the 2017 Subaru Impreza, and are excited to share this capable and family-friendly vehicle with our Glenwood Springs area customers. Take a look at what Autoblog had to say about about the configuration, design, and price of the Impreza before heading to our dealership for a test drive!
Hatchback Configuration
"The hatch offers more utility than the sedan, with 20.8 cubic feet of space behind the rear seats and a maximum of 55.3 cubes with the seats folded. That's more than the VW Golf's 52.7 and way more than the new Honda Civic hatchback's maximum of 46.2."
While the Impreza is also available as a sedan, Autoblog was taken with the cargo capacity available in the hatchback version. Don't leave anything behind with the impressive amount of cargo that you can load into the hatchback model, beating out many major competitors!
Design and Visibility
"The first thing we noticed from the driver's seat is how easy it is to see out of the 2017 Impreza. Visibility is excellent in every direction, and all that glass means the cabin feels light and airy."
The 2017 Subaru Impreza was designed to give the driver the best line-of-vision out of every side of the vehicle to make everything from changing lanes to merging onto the highway as easy and safe as possible—even if you opt for the hatchback option. And on top of being safely and efficiently designed, the the Impreza is sleek and stands out on the road.
Price
"At the top of the Impreza food chain sits the Limited, which starts at $25,415. Throw every option at the Limited and you'll still end up a few hundred bucks shy of $30k."
The Impreza has been priced to outdo many popular contenders that you can't get fully loaded without spending $30,000 or higher, making it a family-friendly car that you can work into any budget. As Autoblog noticed, the Impreza remains accessible even with add-ons and available features.
Review the 2017 Subaru Impreza Yourself!
Meet us at Glenwood Springs Subaru to see how the 2017 Subaru Impreza stacks up in your own review. We're located at 175 Storm Kind Rd. in Glenwood Springs, CO. Give us a call to make an appointment at (888) 826-1167, or contact us online if you have any questions in the meantime!