Sunday, July 28th, the Glenwood Subaru team proudly sponsored the 16th annual *Challenge Aspen Gala and Golf Classic. The Challenge Aspen Team did a fantastic job organizing the event featuring Kechi Okwuchi, the America's Most Talented finalist, who found her voice after a tragic accident. Monday, July 29th, Glenwood Springs Subaru sponsored Hole 8 with a 164 ft drive to the pin. Hole-in-one wins a New 2020 Subaru Accent! Nearly 75 golfers took a swing while no one won the car this year, we had some very close shots. Thank you to all of the volunteers and sponsors for making this event spectacular.
*Challenge Aspen's mission: Challenge Aspen is dedicated to impacting lives through year-round adaptive experiences for individuals faced with cognitive and/or physical disabilities. Challenge Aspen creates life-changing opportunities by encouraging participation in activities designed to redefine limits, recognize abilities, and transfer newfound courage to everyday life.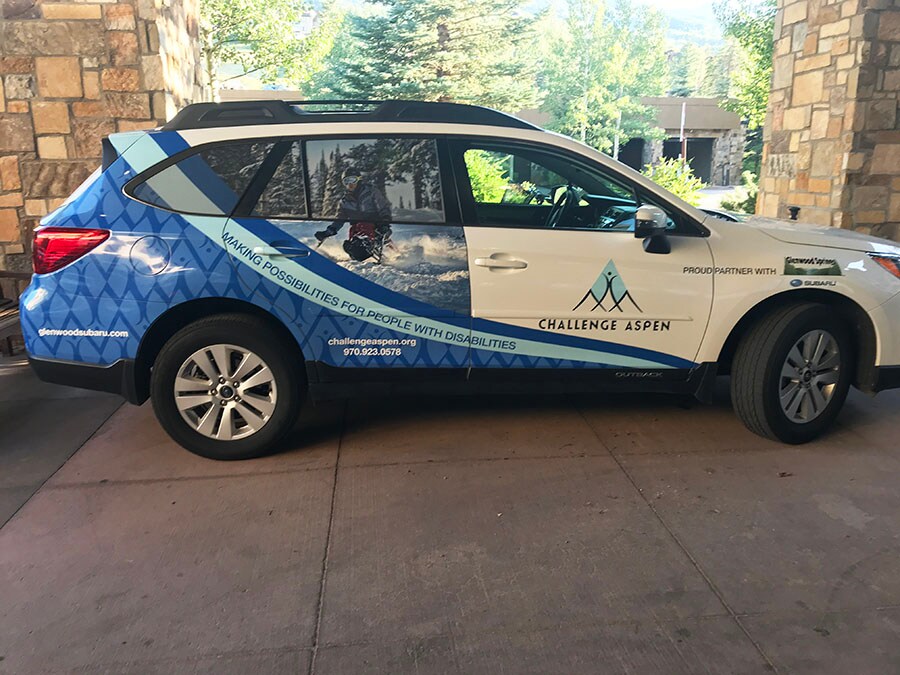 Challenge Aspen Gala held at the Viceroy in Snowmass Base Village.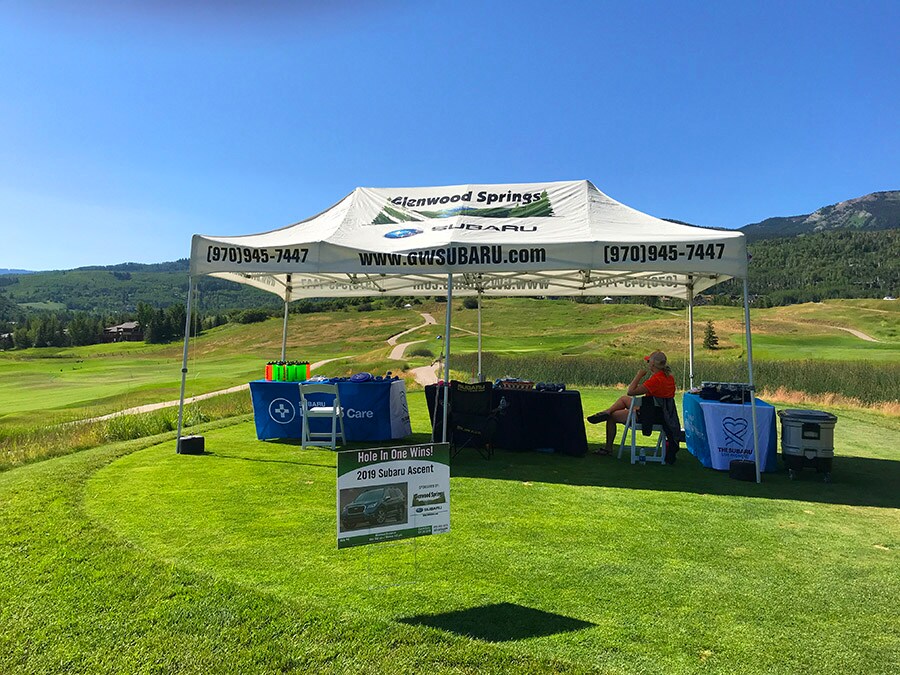 Challenge Aspen Golf Classic at The Snowmass Club