You've heard all about the new 2017 Subaru Legacy performance features, no doubt, which include a unique drivetrain and a selection of singular driver assist features. Likely, you've also heard about the Legacy's safety devices, which have been designed to ensure the protection of you and your passengers out on the open road. Yet did you know that the 2017 Subaru Legacy also boasts a number of technology features as well? Explore these in detail by reading on.
STARLINK Multimedia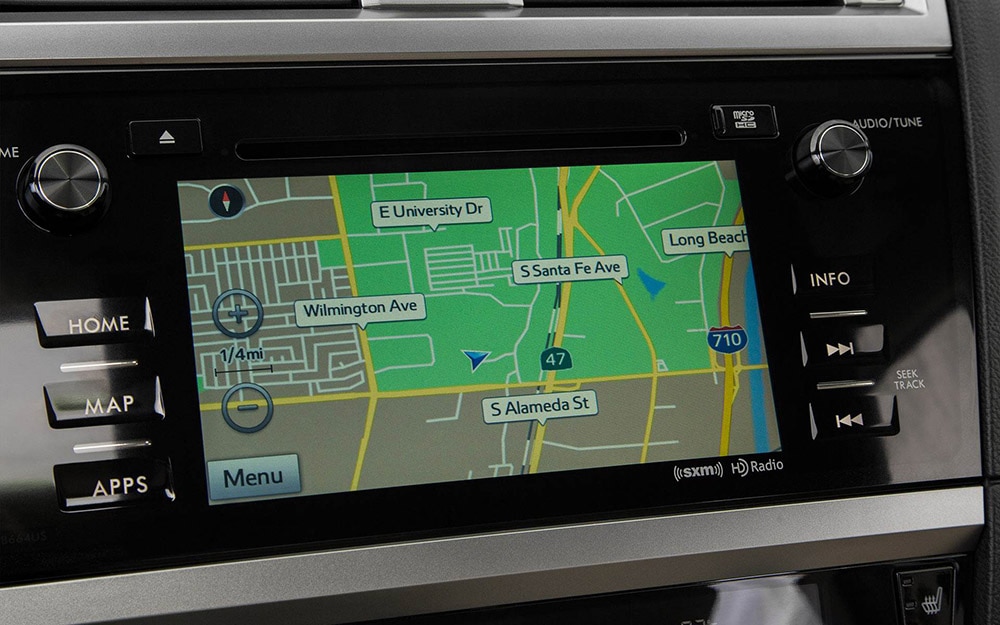 With the Legacy's advanced STARLINK system, drivers and passengers can connect individual smartphones to the Legacy's console, enabling you to access your own music, messages, maps, and a range of apps as well. Not only that, but it features an optional 7-inch touch-screen, too.
Siri Eyes Free
What's more, with Siri Eyes Free, STARLINK can also be voice-activated-meaning that all you have to do is speak to your car to make track selections and pump up the volume.
Harmon Kardon Audio System
With its Harman Kardon audio system, the Legacy gives you 12 speakers as well as a 576-watt-equivalent amplifier, but you can also choose to stick with a smaller audio device in lower-level trims.
Climate Control
With its dual-zone climate control system, the Legacy is able to keep you warm in the cold winter months or warm in the hot summer ones. Just set the temperature as you see fit.
Eyesight Driver Assist Technology
Finally, the Legacy also comes with an Eyesight Driver Assist device that is capable of scouting out the road ahead of you to monitor traffic movement and to determine whether the emergency brakes must be applied.
Test Drive the New 2017 Subaru Legacy Today
If you're interested in taking this new Legacy out for a test drive, we invite you to do so by visiting our Glenwood Springs Subaru dealership today. Located at 175 Storm King Road in Glenwood Springs, we can also be reached by phone at 888-826-1167 or on the other hand via this online form. Learn all about the Legacy's technology features today at Glenwood Springs Subaru.