Most likely, you have already heard about the 2017 Subaru Outback. For example you are probably well aware that the new Outback gives you a phenomenally powerful engine that promises awesome horsepower rates and high levels of fuel efficiency, and you may also know that this vehicle boasts solid technologies to keep you entertained and informed. But did you know that the Outback also promises an array of solid safety systems, as well? Check out what this vehicle has to offer by reading on.
An Advanced Protection System and Rollover Sensor
First, the Outback gives you an effective airbag systems with sensor-deployed front airbags, front seat side pelvis/torso air bags, and side curtain airbags, in addition to driver's knee airbags.
Vehicle Dynamics Control
With its Vehicle Dynamics Control system, the Outback is able to evaluate your velocity and compare it to your turning angle to determine when the two are misaligned. When they are, the Outback works to bring them back into harmony, thus ensuring your stability on the road.
Eyesight Driver Assist Technology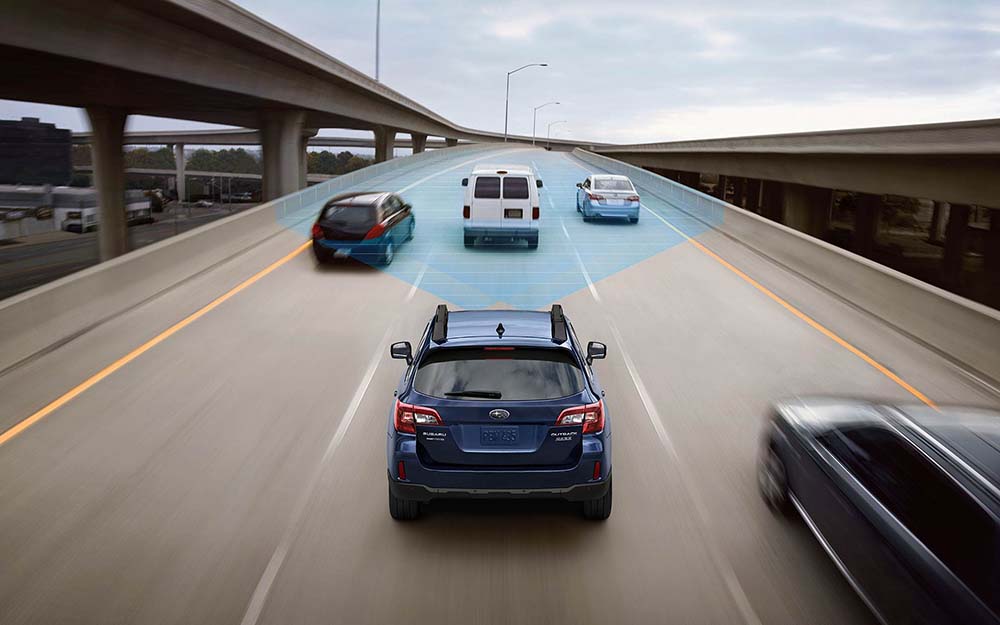 The Outback's Eyesight Driver Assist Technology uses two cameras that have been attached to the rearview mirror to survey the surrounding area in order to identify the presence of threats and warn you of them, allowing you to avoid potential collisions.
Subaru STARLINK Safety and Security Connected Services
The Outback also gives you a STARLINK Safety and Security Connected Services plan with an Automatic Collision Notification system and an Enhanced Roadside Assistance device to help you deal with the aftermath of a collision.
Blind Spot Detection and Rear Cross-traffic Alert
With Blind Spot Detection and Rear Cross-traffic Alert, the Outback is able to detect the presence of vehicles in your blind spot or about to cross your path and warn you of their approach, allowing you to respond more quickly.
4-Wheel Anti-Lock Brake System and Brake Assist
The Subaru Outback's Anti-Lock Braking ensures that your brakes always remain working when you need them most, while Brake Assist adds a little extra braking power whenever necessary.
Experience High-Quality Safety for Yourself in the 2017 Subaru Outback!
Perhaps you want to see what the Outback has to offer for yourself, though. Simple! Just pay our Glenwood Springs Subaru a visit today to tae this car out for a test drive. Located at 175 Storm King Road in Glenwood Springs, we can also be reached by phone at 888-826-1167, or via this easy-to-complete online form. Don't delay: visit Glenwood Springs today to explore the all-new 2017 Subaru Outback!