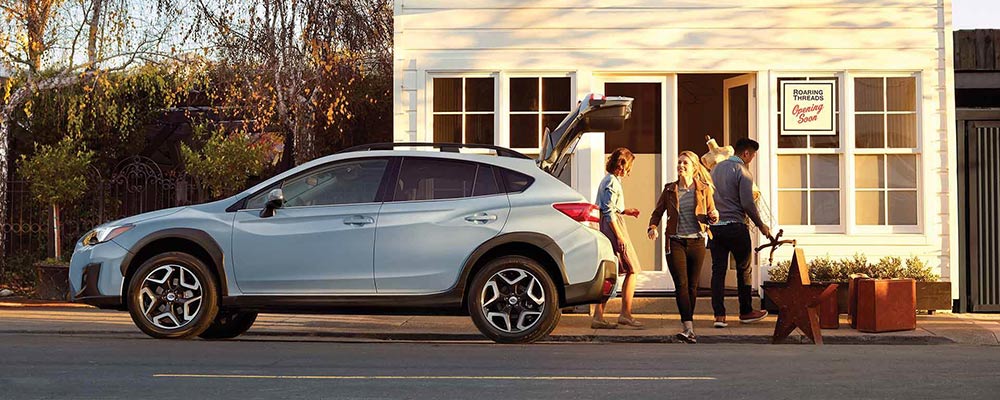 The question 'What is symmetrical AWD?' comes up a lot when drivers hear about this feature exclusive to Subaru models. In practice, it's a way to upgrade both performance and safety during all your travel around Grand Junction. If you demand a drive that is great instead of good, come explore the feel of symmetrical AWD at Glenwood Springs Subaru.
Which Subaru Models Have Symmetrical AWD?
Everything that is great about Subaru models is only enhanced when Symmetrical AWD is equipped. The goods news is that almost every model is available with the feature, including the Outback wagon , the Forester crossover , and the sporty Subaru Crosstrek .
How Does Symmetrical AWD Work?
In models with this feature the powertrain is laid out in a horizontal and symmetrical configuration. This ensures that equal amounts of weight are naturally applied to each of the four wheels. The result is that Subaru models with Symmetrical AWD have exceptional road-hugging properties and a low-center of gravity. Other vehicles rely on touchy technologies to achieve AWD performance. Subaru accomplishes the same thing using intuitive engineering and clever designs. Ultimately, that leads to a smoother and more dependable form of all-wheel drive performance.
Why is Symmetrical AWD an Advantage?
In every driving situation you encounter around Vail you will appreciate having Symmetrical AWD at your disposal. During casual driving it helps models feel smooth, peaceful, and stable. When you are driving dynamically around curves or changes in elevation it gives the driver precise control of the vehicle. And when you are driving on wet roads or loose pavement it improves traction and helps to prevent hazards. Driving around Colorado is stunning and rewarding, but it is also dangerous and uncertain at times. Being able to rely on a feature like Symmetrical AWD at any time in any location provides a lot of peace of mind.
Seize the Road with Symmetrical AWD
This feature really must be experienced to be fully appreciated. Schedule a test drive at Glenwood Springs Subaru six days a week.