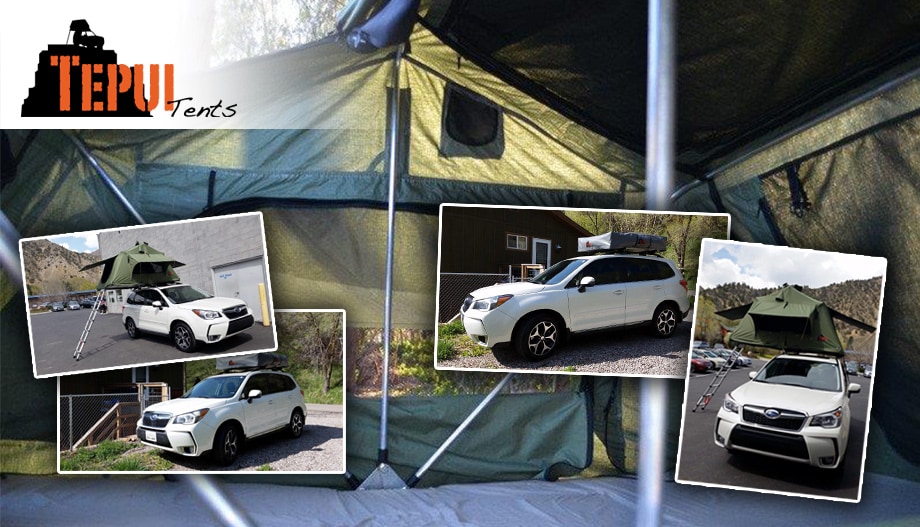 Subaru vehicles like the Subaru Forester and Subaru Crosstrek are known and praised for their off-road prowess and symmetrical all-wheel drive systems, but the outdoor adventure does not stop there for Vail-area drivers. Are you looking to head out on more camping adventures with your family? Take a look at the rooftop tent for sale near Grand Junction, because our Tepui Subaru tents were specifically made to fit the specifications of your Subaru vehicle. 
About Tepui Tents
Tepui has a wide variety of Subaru roof tents available to drivers in the Vail area right here at Glenwood Springs Subaru. The Subaru tent capacities range from sleeping for two to four people, and they include soft shell and hard shell options. Other noteworthy Subaru roof tents include:
Baja Series Tents - With options ranging from the Mesh Canopy to the Aluminized Kukenam 4 four-person tent, the Baja Series is the lightest and most versatile Subaru tent in the Tepui lineup.
Explorer Series Tents - Ranging from the Ayer 2 to the Autana 4, the Explorer Series offers durability and coverage for year-round camping.
Ruggedized Series Tents - The most durable tents on the market today.
Other Products - Tepui also sells a plethora of other high-quality car camping gear and accessories, such as bedding, lighting, and power, apparel, and a number of other accessories. And make sure your camp is equipped with offerings like gear bags, awnings, and the SkyCamp™ structure for total coverage.
Explore Rooftop Tent for Sale at Glenwood Springs Subaru!
When it's time to take on your exciting adventures near Glenwood Springs, visit our team at Glenwood Springs Subaru and explore our excellent selection of Tepui rooftop tent for sale. Give us a call for additional information about our car camping gear and accessories.