Looking for all-ages whitewater rafting in Glenwood Springs? Glenwood Springs Whitewater Park is a destination for whitewater experts and first-timers alike. Its most popular feature is the G-Wave -- the first man-made whitewater feature built on any stretch of the Colorado River. Glenwood Springs Whitewater Park garnered national attention when it was selected to host the 2009 U.S. Freestyle Kayaking Team Trials.
Ready to take on the legendary G-Wave? Glenwood Springs Whitewater Park & Activity Area is just a short drive from Grand Junction and Vail. Find it on the Colorado River in West Glenwood Springs, immediately off exit 114 for Interstate-70.
Raft the G-Wave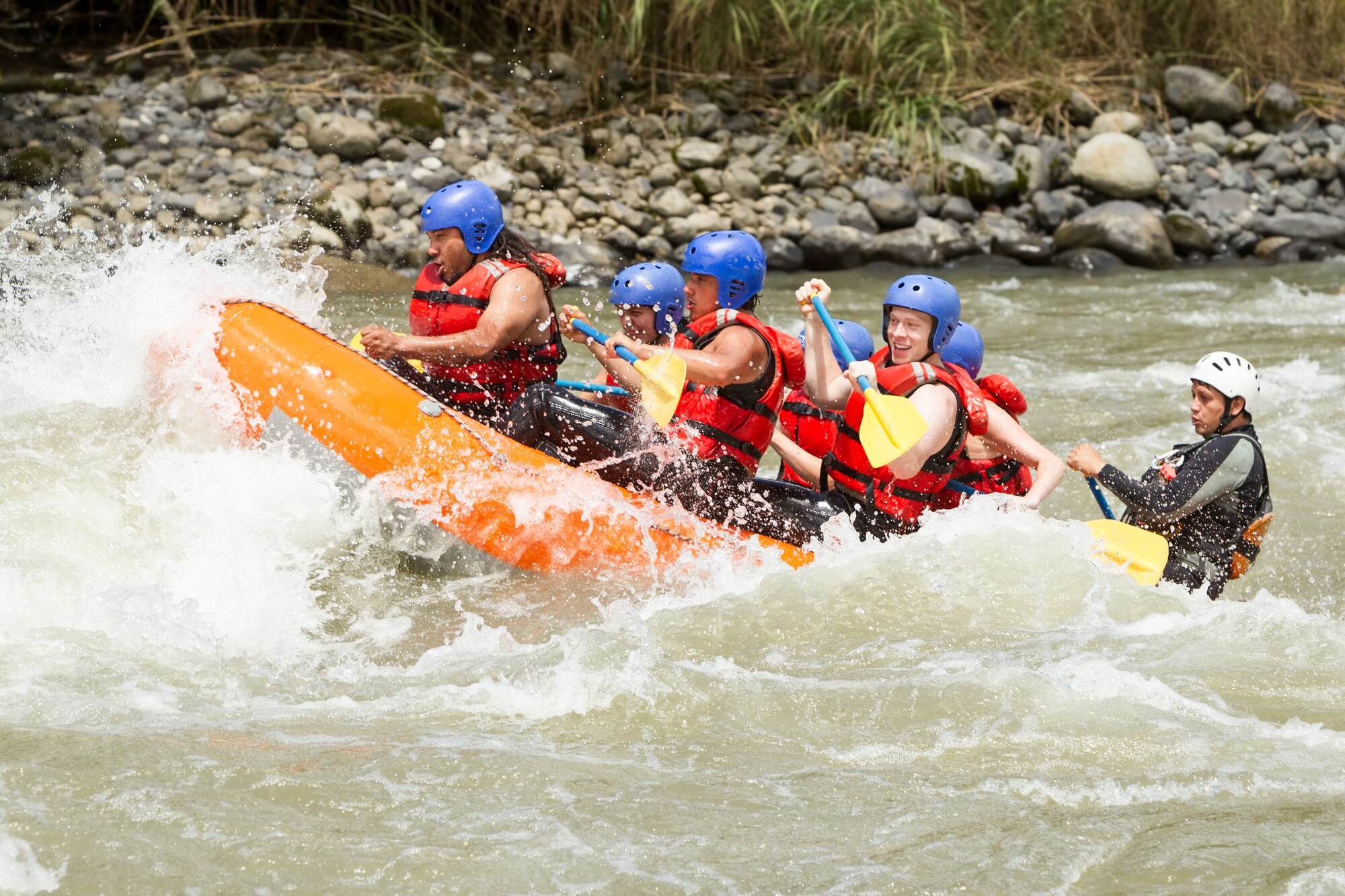 For whitewater enthusiasts, to raft the Colorado River is to ride the G-Wave. Flows at the massive standing wave range from 4,000 to 22,000 cubic feet per second depending on the time of year. Refer to the Whitewater Park Flow Guide to find out which time of year is best for your favorite whitewater activities:
Low/Less than 2,500 CFS -- You'll find the river at low flow levels more often than not. Between July and April, levels tend to hover between 1,800 to 2,500 cfs. Low levels create an ideal setting for flatspins, cartwheels, and other technique practice in the boat chute. The G-Wave is forceful enough for the occasional big loop.
Medium-High/5,000-10,000 CFS -- At these levels, the boat chute is ideal for kayaks and surfboards. The G-Wave acts more like a wave and the river conditions are perfect for intermediate rafters.
High/10,000- 15,000 CFS -- A runoff peak between May and June usually causes high cfs levels. This is when you'll start to see what makes the G-Wave one of the best manmade big surf waves in the country.
Very High/15,000-20,000 CFS -- Levels this high are relatively rare, and cause the wave in the park to merge into one wide, dynamic feature. Extra speed on the river makes these conditions perfect for aerial tricks.
More Activities at Glenwood Springs Whitewater Park
Water levels on the river change frequently, so a wide range of river features allow for season-long activities. Whether you're looking for Roaring Fork Valley hiking trails or serious Aspen rafting, there's plenty of fun at every level of whitewater experience:
Main G-Wave -- Standing wave with flows ranging from 4,000 to 22,000 cubic feet per second.
High Water Feature -- Smaller standing wave for competitions, larger groups, and learning.
Low Water Feature -- Eddy riding, training, and learning about the river itself.
Learning Pool -- Learn the basics of whitewater rafting with random eddy features.
Spectator Area -- Enjoy the view and refreshments.
Tune Up For Your Next Road Trip at Glenwood Springs Subaru
You may be ready to raft the Colorado River rapids, but is your car up for the drive? Get road trip-ready with a Subaru tuneup at a certified Roaring Fork Valley car dealership. Ask us about our favorite Roaring Fork Valley fishing spots or Glenwood Springs golf spots near Vail and Grand Junction!