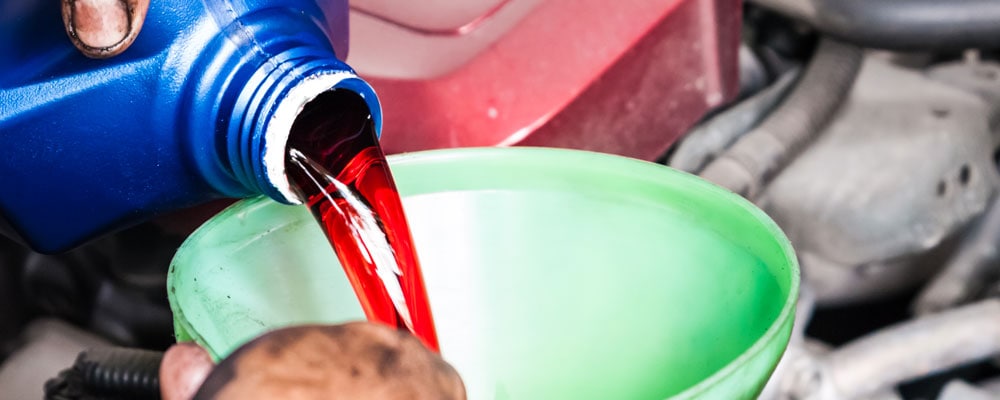 Checking your transmission fluid is an easy way to keep tabs on your vehicle's health and head off performance issues before they start. Follow these steps on a regular basis:
Warm your engine before checking levels. Turn on for a few minutes.
Locate your transmission fluid dipstick, which is typically placed to the right of the oil dipstick. Your owner's manual will have the exact location.
Remove the dipstick and touch the fluid, moving it around between your thumb and forefinger. The fluid should be nearly clear, with a pink hue. If it looks dirty or gives off a burnt smell, bring your vehicle to a service center for a replacement.
Clean the dipstick, and insert it back into your car. Pull it out and check the level. If it falls under the "Full" marking, you'll need to add more fluid.
If needed, use a funnel to add transmission fluid, being careful not to overfill.
If you're unsure if your transmission fluid level is correct, be sure to have it checked by a certified technician. Schedule service at Glenwood Springs Subaru today to get quick, efficient service help in Glenwood Springs.