Grand Junction and Glenwood Springs drivers love the Subaru Outback for its unique blend of practical capability and available premium features. From its Subaru Symmetrical AWD to its standard STARLINK multimedia system and even Subaru EyeSight®, the Outback offers so much, both on and off-road. In fact, it offers a standard 8.7 inches of ground clearance to help you enjoy going to the places you love for activities like Aspen rafting, Vail skiing, and Roaring Fork Valley hiking. But that Subaru BOXER engine does limit the Subaru approach angle somewhat since the engine sits entirely in front of the axles. So if you'd like to add more off-road capability and ground clearance (not to mention added style) to your Outback, consider lifting yours! 
Why Consider a Subaru Outback Lift Kit?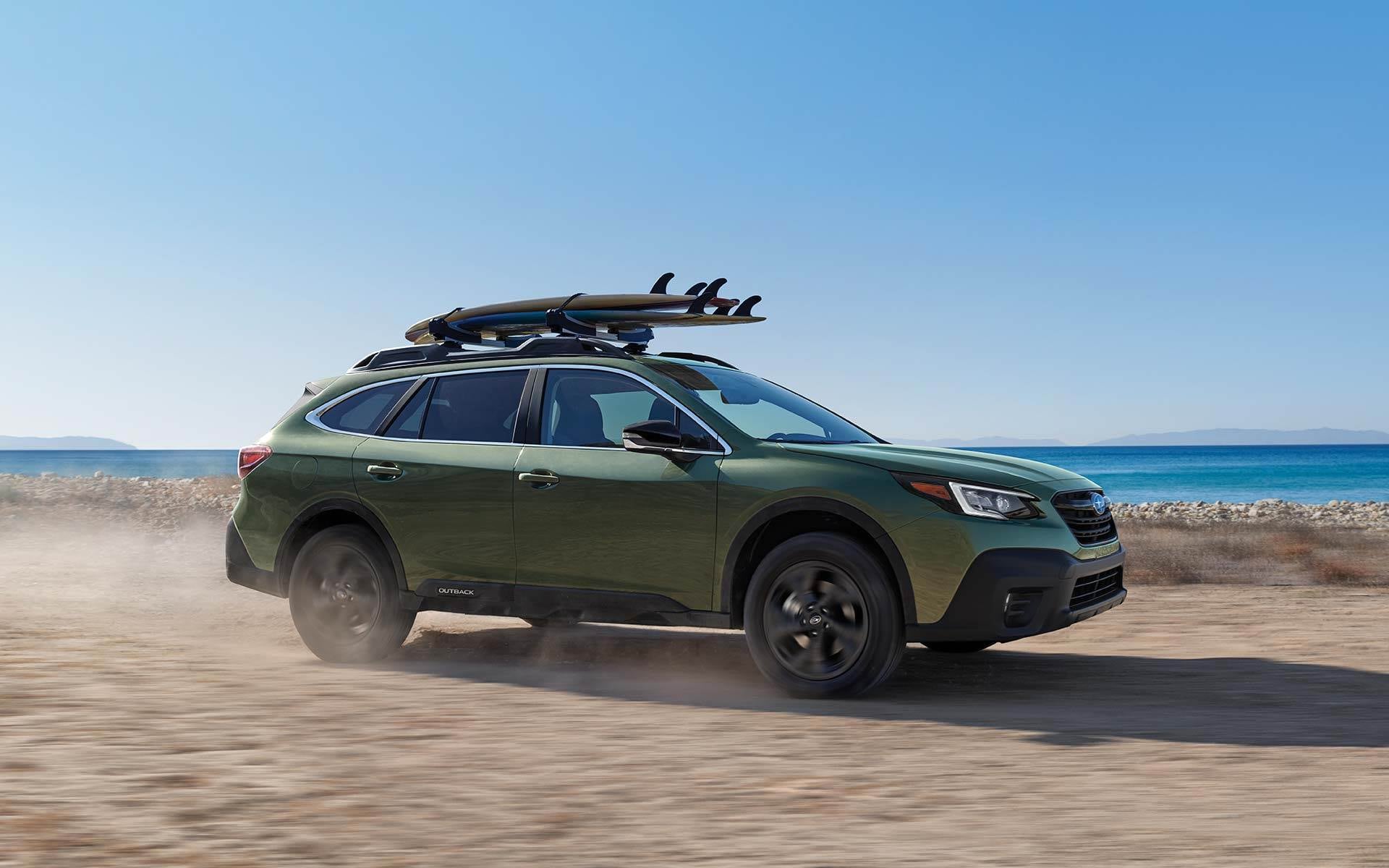 Why should you consider buying a Subaru Outback lift kit? The main benefits include:
Improved Off-Road Ability: When you lift your Outback, you'll benefit from improved off-road capability, from greater articulation and stability to a higher ride height to clear obstacles. 
Ability to Add Larger Tires/Wheels: Since a lift kit increases the height of your Outback, this gives you the flexibility to add larger tires/wheels.
Enhanced Rugged Looks: Simply looking for a way to stand out on Vail streets? A Subaru Outback lift kit could be it!
Subaru Lift Kit Options
Not every lifted Subaru Outback has the same capabilities! That's because you have plenty of options when it comes time to lifting a vehicle. Here are some of the most common lift kit types. Be sure to check with the Glenwood Springs Subaru service center to ensure that the one in which you're interested is applicable to your particular Subaru Outback! 
Body Lift Kit
Used primarily for cosmetic purposes, this type of lift kit is fairly inexpensive and its benefits include:
An additional 1-3 inches of space between the Subaru Outback body and frame
Wheel and suspension specs stay the same
Coil Spring Spacers/Budget Boost
Similar to a body lift kit, a budget boost is a mostly cosmetic lift that requires very little suspension modifications. It offers these benefits:
Spacers are put on top of your Subaru Outback coil springs
You should experience around 1.5-2 inches of lift
Ride quality stays roughly the same
You can likely add new tires to your Subaru with this type of lift kit
Coil Lift Kit 
A good choice for off-roaders, with features including:
2-3.5 inches of suspension lift is added with a coil lift kit thanks to the addition of larger coil springs
You should experience increased articulation
Short Arm Lift Kit
Unlike other types of lift kits, short arm lift kits require serious suspension modifications. They offer coil spring lift features, plus:
Between 2-6 inches of lift thanks to longer front and rear coil arms
Bigger sway bar links and shocks
Even more ground clearance
Long Arm Lift Kit
Serious Glenwood Springs off-road enthusiasts will love adding a long arm lift kit to their vehicle, but this type of lift kit installation is best left to the pros. Here's what it provides:
Necessitates welding and fabrication during installation
Long control arms mounted farther back on the vehicle's frame towards the rear -- can sometimes get caught on rocks but seriously improve off-road performance overall
Better suspension angles are to be expected
Extreme articulation and crawling abilities are usually provided
An additional 3-6.5 inches of lift is to be expected
Contact Glenwood Springs Subaru Today to Learn More About the Subaru Outback
Want to learn more about how to lift your Subaru Outback or what your lift options are for your particular Subaru model? Contact us today here at Glenwood Springs Subaru to learn more. We can also tell you all about the new Subaru Outback and decide if a stock Outback better fits your needs, or if you should spring for an aftermarket lift kit on your vehicle.