Whether you're the proud owner of a brand-new Subaru and you're looking to test out its Symmetrical All-Wheel Drive by taking it out to your favorite hiking trails, or you're simply trying to make the most of life in the Roaring Fork area, we can help! 
Here at Glenwood Springs Subaru, we are outdoor enthusiasts, and we love to help other adventurers find not only the right vehicle for their lifestyle, but also, the best places close-to-home to explore! From places to see the Aspen fall foliage to whitewater rafting spots near Glenwood Springs, there's much to explore here near Glenwood Springs Subaru! It's with that in mind that we've prepared the following list of suggested hiking trails to explore near Roaring Fork Valley!
Atkinson Canal Trail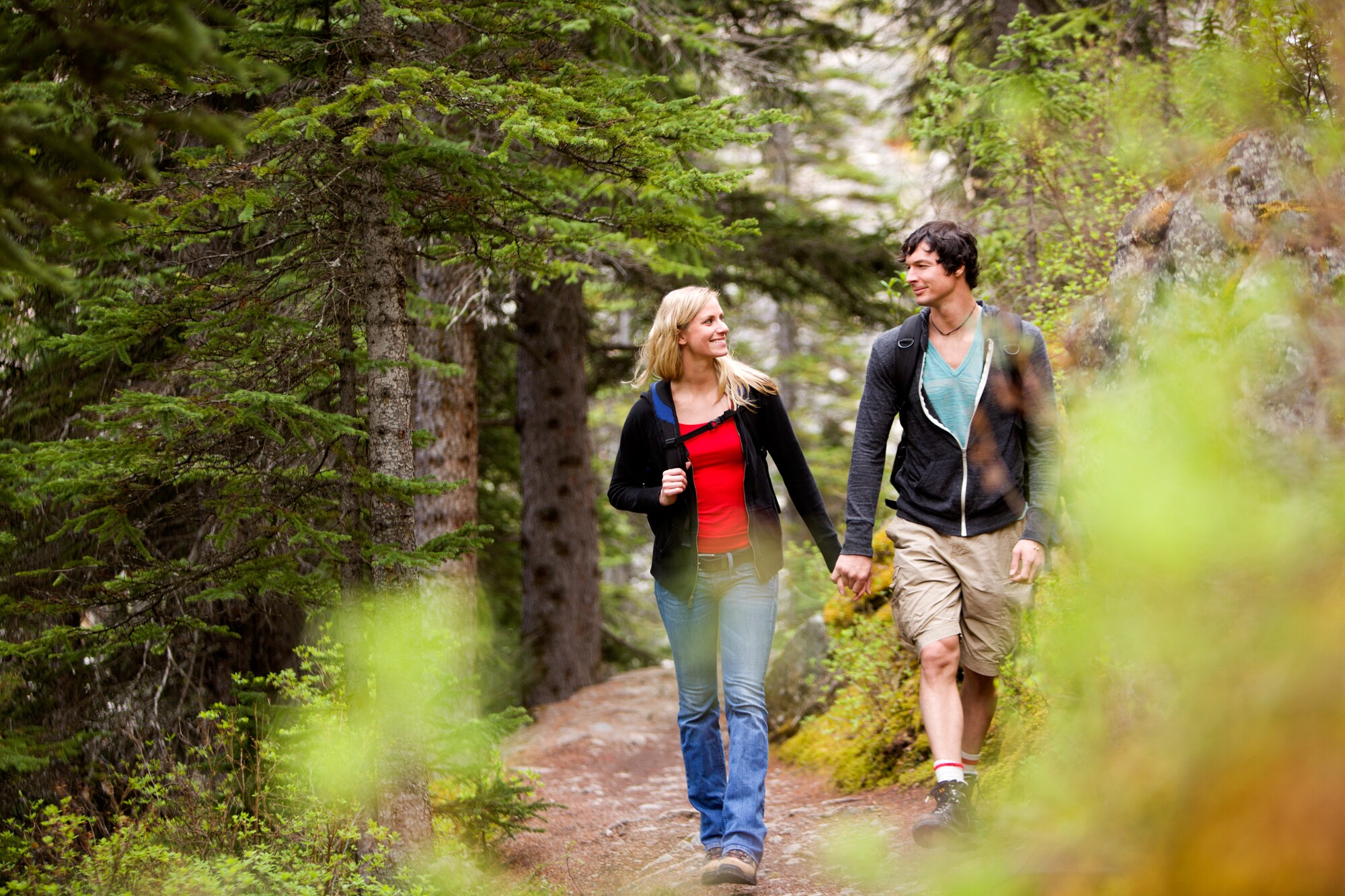 This trail offers 3.1 miles of paved surfaces for you or your family to enjoy together, making it an easy option to explore on a weekend, or a nice relaxing respite from more advanced hiking. What's even better, the Atkinson Canal trail is fully wheelchair accessible. It even offers picnic areas and allows dogs. 
Grizzly Creek Trail
This easy trail follows the banks of Grizzly Creek, providing scenic views, calm sounds, and plenty of trailside spots to take a load off, eat a sandwich, or even go fishing. You can also cool off in the creek at your own risk, but the currents can be strong. 
Mushroom Rock
Mushroom Rock is a short 0.6 mile hike close to Carbondale. It makes an ideal spot for those pressed for time, providing beautiful scenery. Because it's not as long as other Roaring Fork Valley hiking trails, it makes an ideal second date spot for adventurous types, too (as always, exercise caution, and be sure you're both ready to work up a bit of a sweat, because although this trail is short, it is a workout). It's also a great spot to get some sun solo, as there aren't many trees around to provide sun protection -- just be sure to wear sunscreen when you visit. 
Boy Scout Trail
This moderate hiking trail is also favored by biking enthusiasts near Glenwood Springs. Take your bike here with you on your Subaru once, and you're sure to come back for more! A 6.0-mile climb begins the trail, but when that's done, Forest Hollow, a breezy, wildflower-speckled area that's a fantastic spot to unwind awaits.
Red Mountain Trail (aka The Jeanne Golay Trail)
Perhaps the most difficult of all the trails listed here, Red Mountain Trail is intense. In fact, it was frequented by Jeanne Golay, who used it to help her train for (and win) the National Road Cycling Championships in 1992, 1994, and 1995. Though peaceful, this trail isn't easy. Still, it'll have you feeling some type of way after visiting. (If working on your physical fitness is a goal, and you've explored the other options, we suggest giving this trail a try!)
Contact Glenwood Springs Subaru Today to Learn More
Want to explore the trails or fishing spots of Roaring Fork Valley more? Contact us today here at Glenwood Springs Subaru! Looking for a Subaru that best fits your lifestyle? We can also help you decide on the right one by taking into consideration the kind of outdoor activities you enjoy, from exploring Vail golf courses to discovering Crystal River fishing destinations, to exploring Aspen, Colorado ski areas. Want to figure out which Subaru will best fit both your needs and your budget? Schedule a sales appointment or apply for financing today!