Looking for an affordable and professional Subaru service provider in the Glenwood Springs area? We have you covered at Glenwood Springs Subaru. Rather than entrusting your Subaru to a fly-by-night mechanic or shop, take your vehicle into our dealership to ensure you're receiving certified maintenance and repair services as well as genuine Subaru parts designed to extend the lifespan of your vehicle and save you money in the long run.
As a Subaru dealership, we have the experience, expertise, and equipment to provide superior service for your automobile. Our technicians have the decades of combined experience necessary to provide top-notch service.
Affordable Pricing and Customer-Centric Specials: Our Way of Saying "Thanks!"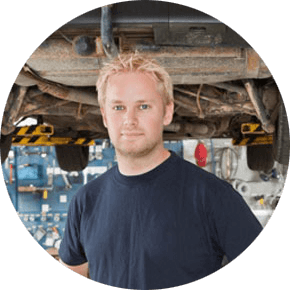 Looking for affordable oil changes, brake pad replacements, rotor turning, and tire rotations and alignments? Our pricing is designed to give you the best possible deal with the best possible service. Our factory-trained technicians make use of genuine Subaru components, and each service offering comes with a free multi-point inspection to ensure you receive comprehensive work that saves you money in the long run.
We're within a few dollars of every single one of our competitors, so why not choose the best? We also offer specials frequently, so be sure to check back to see what kinds of great deals we're offering!
A Pleasant and Comfortable Guest Experience
When you schedule an appointment with us at Glenwood Springs Subaru, you're in for a real treat. Our mission is to make your service visit experience as pleasant as possible, and we go to great lengths to ensure your comfort and satisfaction are 100%. We are an animal-friendly dealership, so don't be afraid to bring your pugapoo!
We also offer complimentary loaner vehicles with your appointment, an always-on online scheduling system, loaner bikes, premium complimentary coffee, and free shuttle service. This is the red carpet treatment you deserve when you have your vehicle serviced at Glenwood Springs Subaru.
Schedule Your Service Appointment Today
Schedule an appointment online to get started with your next service visit. We look forward to seeing you soon and helping you and your Subaru stay on the road in top condition! If you have any questions about service or anything else, feel free to contact us online or at (888) 598-4534, and we'll get back to you ASAP.